Vision Glass Doors is a home improvement company based in the UK who design, manufacture and install glass doors. In June 2023, Boujee Brands helped them redesign their website to improve their online presence and increase sales.
The problem: losing customers & money
Our client's old site had a 2011 design, was not designed for mobile devices, and often had loading times exceeding ten seconds. It was getting visits from Google searches but was not optimized for converting these users into sales.
Approach & techniques
We placed an emphasis on design, on-page SEO, performance, and user experience elements such as:
call-to-action buttons
copywriting
performance & code optimization
usability on phones and touchscreen devices
large, high resolution product photos
improved accessibility
The outcome turned an ineffective website with potentially high bounce rates into an optimal website that helps the potential customer make an informed decision.
Did you know?
56%

of consumers say they won't consider a business without a website.

75%

of users judge a company's credibility based on its website design.
Get your brand online today.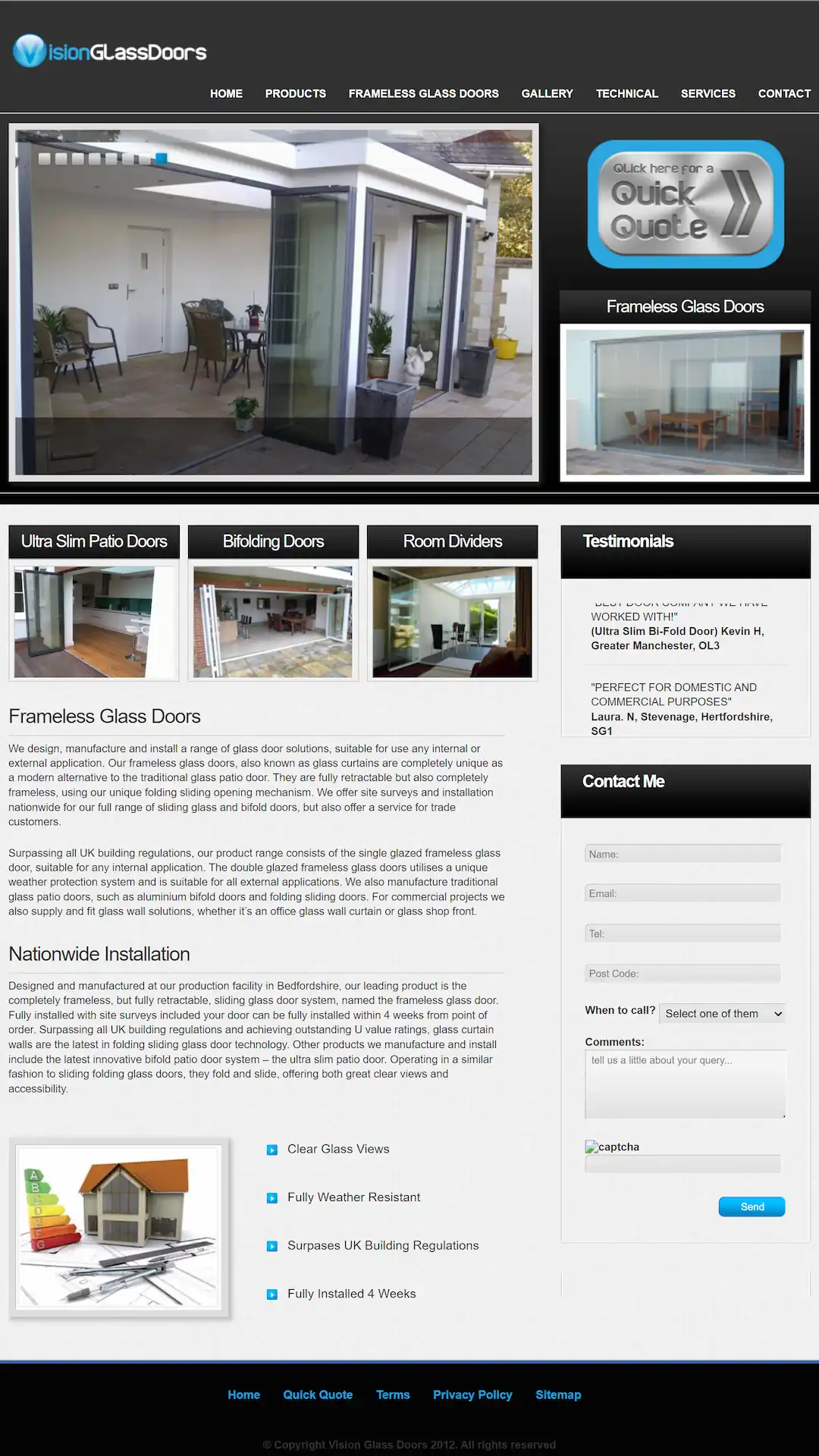 Don't lose customers due to a poor mobile user experience
Around 40% of Vision Glass Doors' traffic comes from mobile devices. Yet their old website was barely usable and not optimized for small screens.
Loading times were poor, the photos looked washed-out and low quality on today's high definition displays, and the text was difficult to read. We can do better!
Optimize for sales: prospective customer quote form
It's important to have an effective means to get in front of a potential customer who is browsing your website. A quote form achieves this.
We designed a page with a quote form that is easy to use and provides the customer with an accurate quote in a timely manner. This is a win-win for both the customer and the business.